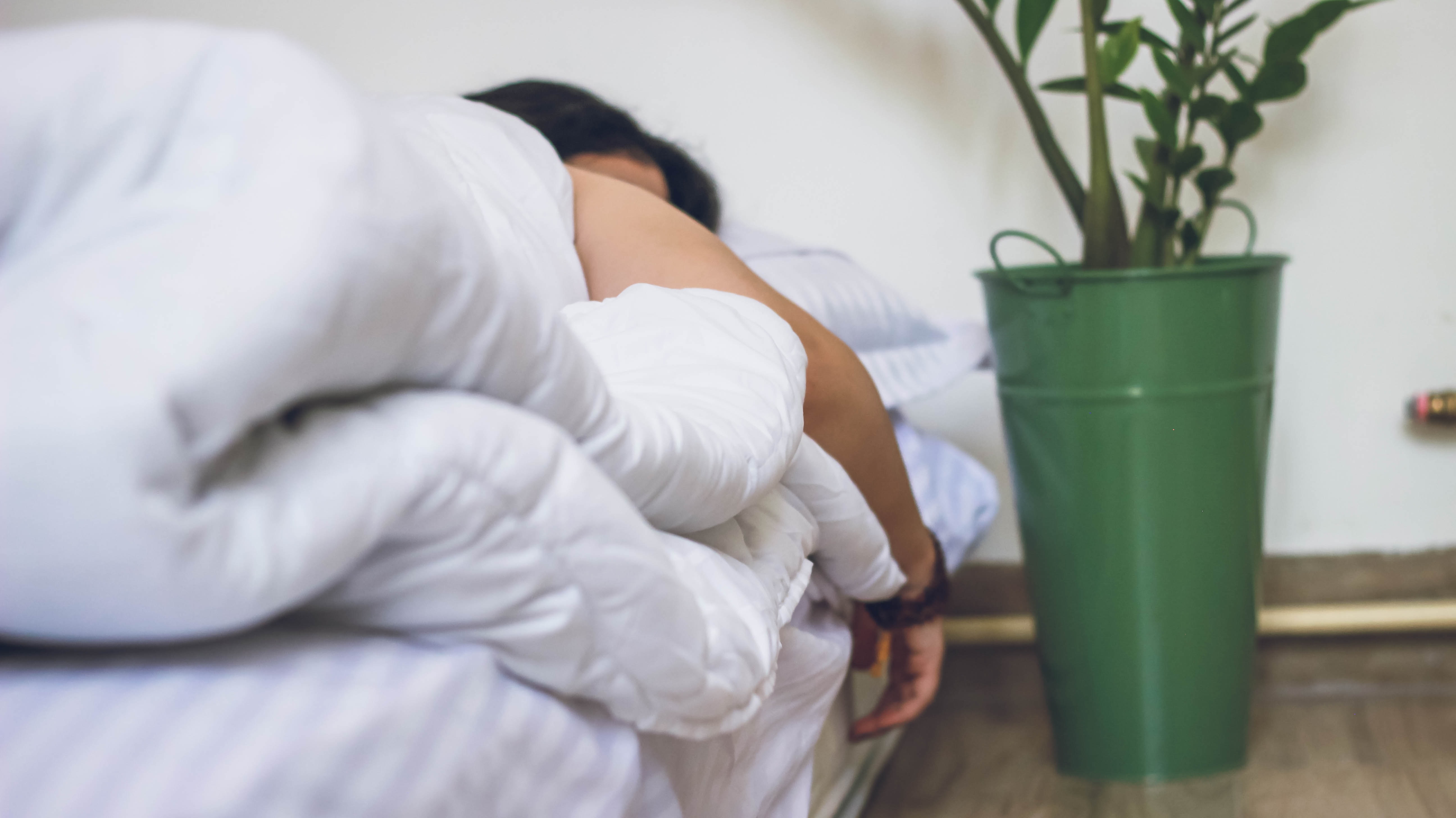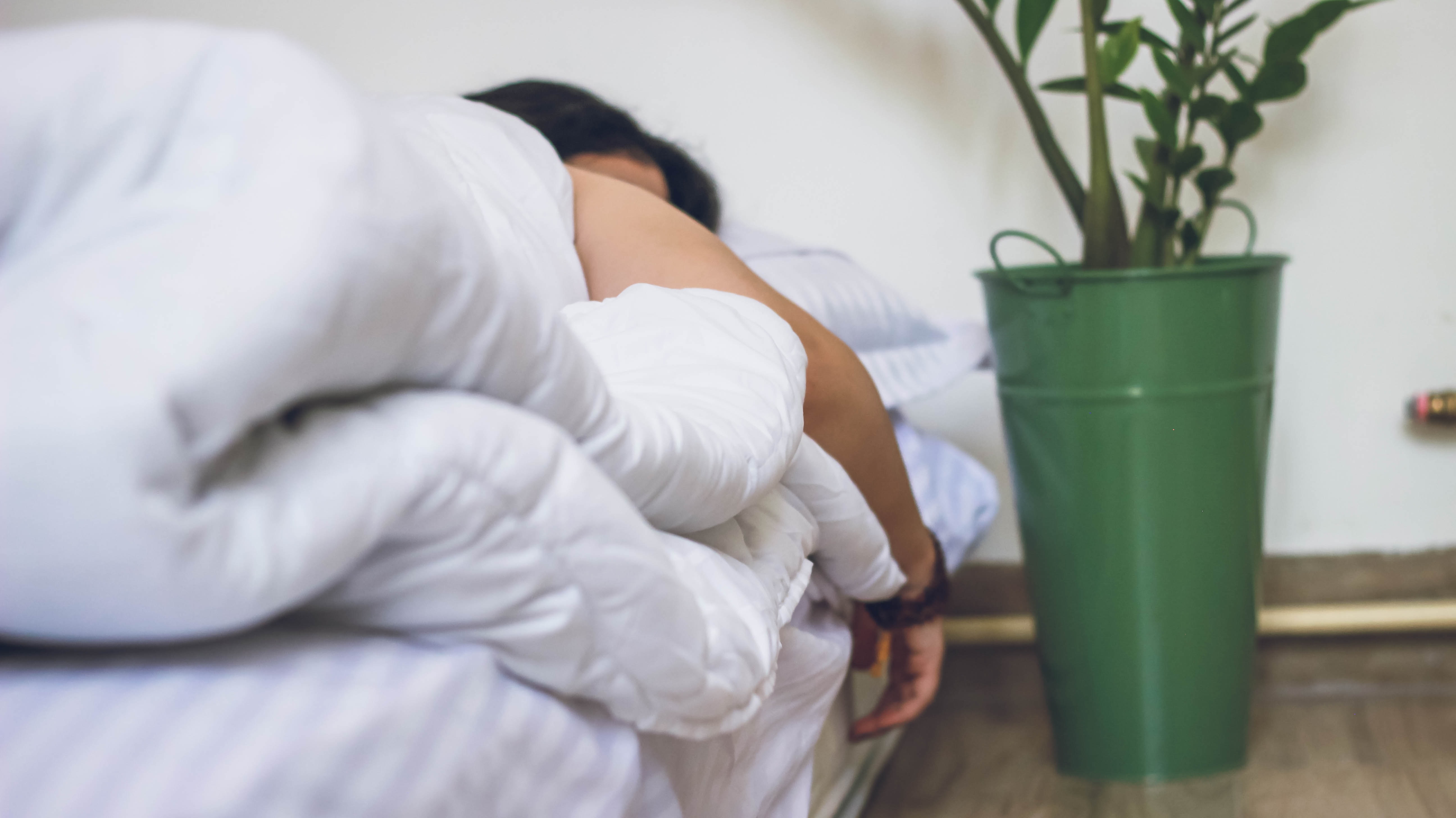 ADJUSTING TO YOUR MUSE MATTRESS
Getting Cozy with Muse
Getting Cozy with Muse
Learning about your adjustment period, and why your body needs to adapt.
Each sleep experience is unique, and your results may vary.
What exactly is an adjustment period?
The 20 day adjustment period.
For many, the Muse Mattress is love at first sleep. But for some people, it might take a few weeks for your body to fully adjust to the unique and proper support of the Muse Mattress.
Fret not, this is perfectly normal. You might wake sore for a week or two as your body adapts, but you'll soon experience the best sleep of your life.
Customer Reviews after sleeping on our mattress for 3 weeks
Took some time to adjust
As expected... it took some time to adjust to the new mattress, but we're really loving it now
Break-in Period
It took a couple days for me to adjust to this mattress, but after about a week's time it feels just perfect. It's the most comfortable bed my wife and I have ever slept on. I was nervous at first and so I emailed their customer support. The owner got back to me right away and told me that the "break-in" period could take about two weeks time. Luckily, for us it was only a week!
Comfort and Support
Purchased this product for our vacation home. Previously, I would often wake with aches and soreness and knew that a more expensive mattress was not in my budget. After using the Muse gel memory foam mattress for about 4 weeks, I recommend this product for anyone who needs comfort and support for a great night of rest. The 12" Gel Memory foam provides superior comfort from all other products tried and the cost was very affordable.
Big win for this item.
Big win for this item. Two months and very little change in shape. I've spent over 10k mattresses in last 15 years and this one is at the top. 10 outta 10
Comfort, cooling, best sleep in awhile!
My boyfriend and I bought this mattress a couple weeks ago and we instantly noticed a difference in our sleep. I had issues sleeping through the night and now I hardly wake up until my alarm. My boyfriend sleeps HOT and always complained about feeling like he was on fire in the morning. He hasn't complained a bit! The mattress is incredibly cool and soft to the touch. It's amazing. My boyfriend also says his back is more relaxed than on our other bed. We are both combination sleepers and this mattress works with slide, back, and stomach sleeping - it is magical.
Why an adjustment period?
What gives?
It's a perfectly fair question.
The truth about your old mattress
The truth is most mattresses don't properly support your body's natural shape. So, over time, your body has become accustomed to improper support and been forced to compensate.
Because of that compensation, your body is not used to the true support your new Muse Mattress provides. It's like your body is now slowly unwinding and returning to a more balanced state. It may be a bit of a process, but trust us, it's definitely worth it.
Soon you and your body will be loving life.
Are you sabotaging the comfort of your mattress?
SHEETS + PROTECTORS
Something has to give
Using sheets or a mattress protector that aren't stretchy enough can create a drum-like effect that prevents your body from properly sinking into the Muse Mattress — the technology that both comforts and supports your body. We recommend using 14-18 inch deep pocket sheets. If you're considering a protector, the Muse protector is designed with oodles of stretch to avoid that very problem, so we highly recommend them.
Even if you don't use Muse's, just make sure whatever bedding comes between you and your Purple Mattress has exceptional four-way stretch.
Experiences of the well adjusted.
One of the most comfortable mattresses I have ever slept on
I have been using the Muse mattress for about two weeks now and I have to say it's one of the most comfortable mattresses I have ever slept on. I am a side sleeper so I was a bit worried by some comments that the mattress is too hard but that's not the case at all. It is actually a good balance between soft and sturdy so it has been really great as a side sleeper. Fully recommend.
Love it
Tried a Casper mattress for a few weeks and ended up returning it. It was way too firm for me. I ordered a soft Muse and have been sleeping on it for a few days and love it. As a side sleeper, it's just what I was looking for.
Jennifer M.
Verified Buyer
Win-win
We have now had 3 weeks to try out our new mattress and we couldn't be happier. We have been sleeping wonderfully and comfortably. The temperature is cool, as promised, it was easy to set up and it even looks good. We chose the medium firmness and, for my 6'5" husband, he is sleeping with plenty of room and comfort also. Definitely a win-win purchase!
100% Satisfied
100% satisfied with this purchase!!! Mattress arrived earlier than estimated for delivery! I have now enjoyed my new bed for 3 weeks and couldn't be happier. This mattress keeps me cool and well rested! I have already recommended to all of my friends and family!
Sleep Heaven
We have had our Muse mattress for 6 months now and we love it. The first 2-3 nights it felt very different from our old mattress but it was very comfortable, once we got used to the new feel we were both extremely happy with our new mattress. It only took a week to get here once we ordered it. When it arrived it was compressed in a box, but it is heavy and awkward if you are seniors like we are. I would suggest seniors have help moving and unboxing their new Muse mattress. My husband has had two back fusion surgeries and he says this is the best sleep he has has since those surgeries. He especially likes that when I move in bed it does not disturb him at all. We both sleep hot and have windows cracked open even in the winter, this bed does not make us hot even now with warmer weather, the cooling layer really works. The Muse mattress is well made and the Muse mattress cover is really nice. I can not praise our Muse mattress enough.