The Muse Protector
Delivered in 5 - 7 Business Days
The perfect complement to any mattress these high-performance mattress protectors are engineered to protect and extend the life of any mattress while also delivering cooling comfort to your bed. Protects the mattress on all six sides. 10-year warranty.
We've got you covered
GET PROTECTED

stress free cleaning.
easy care
The silent, moisture-wicking, stain resistant, & hypo-allergenic mattress protector is machine washable making it easy to keep your bed as clean and comfy as possible, just throw it in the wash with the sheets. Great for guest bedrooms!
Expertly crafted for cooling comfort.
complete protection
Protect your mattress with the same cooling technology that covers the Muse mattress. This innovative, moisture-wicking fabric helps regulate body temperature for a sounder sleep. Cool to the touch, this protector actively absorbs and distributes the ambient temperature of the room, keeping you cool and sweat-free.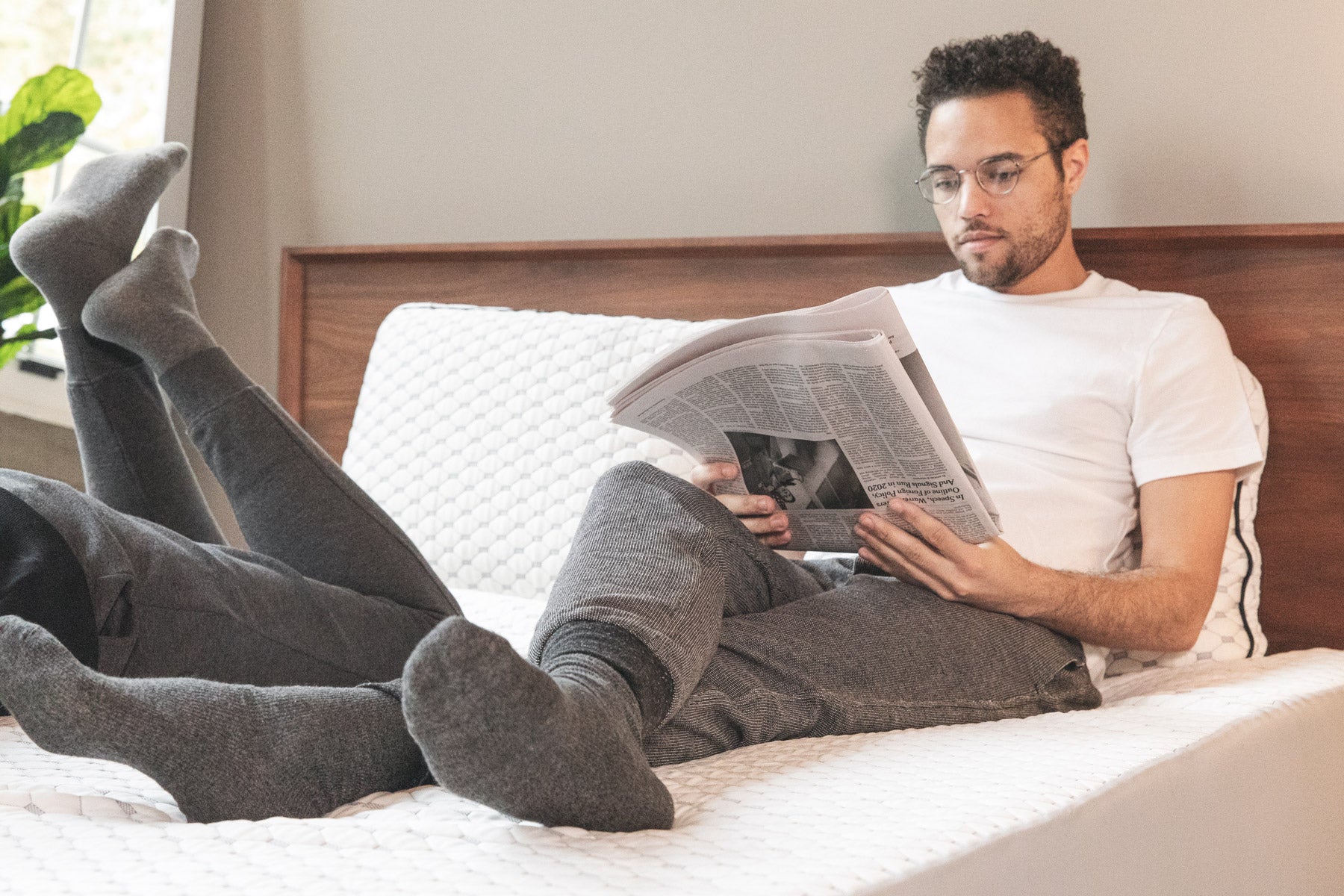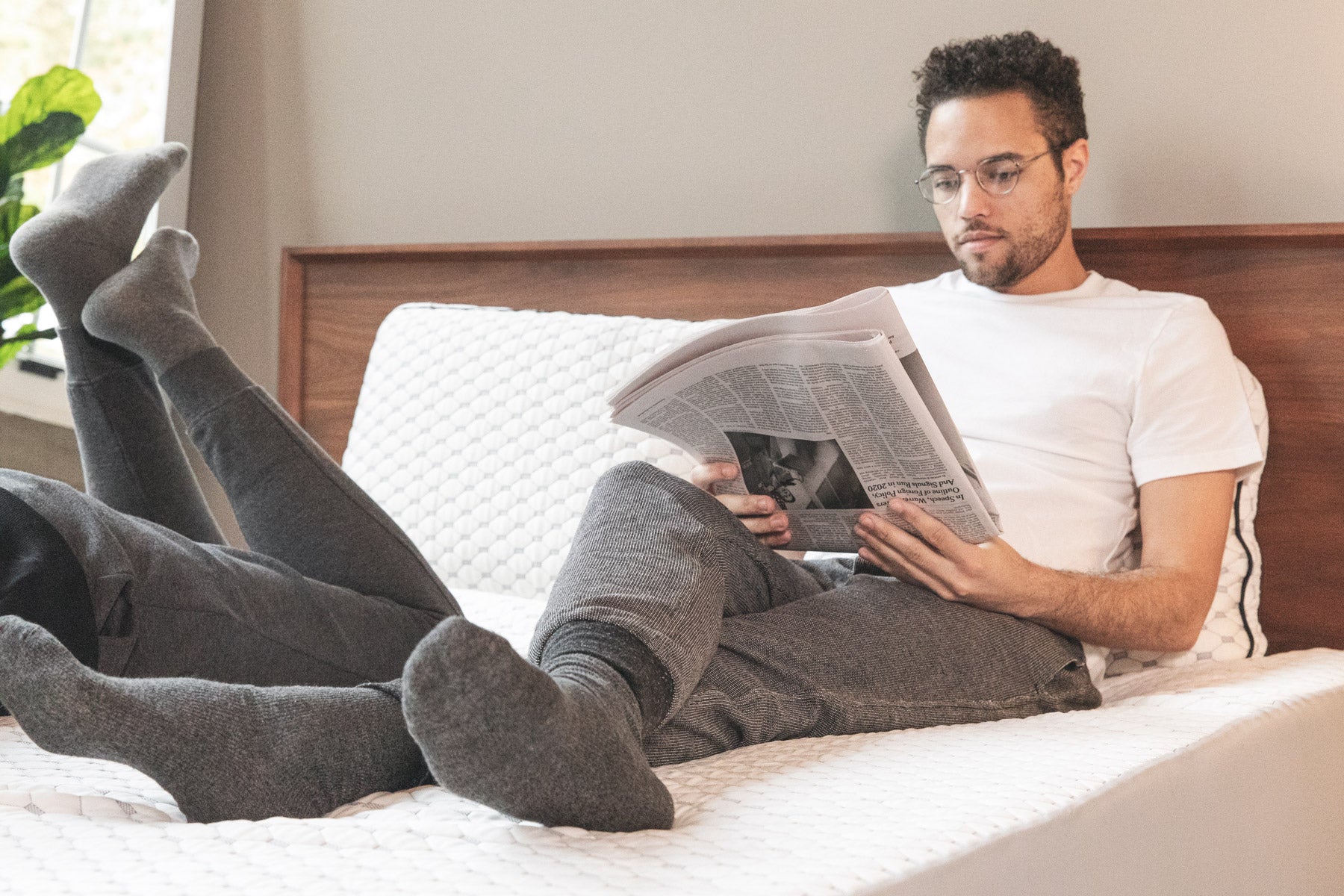 Make your mattress last longer.
accident, dirt, and allergen resistant
Did you know that your mattress doubles in weight every 10 years? It does this from the dust and dirt that penetrates it's surface and settles within your mattress. Pretty gross, right? Block out these allergens, smells, stains, and grime with our easy to care for, extra comfortable, mattress protector.
Get more than a great product.
our promise to you

YOU'RE GONNA WANT THIS
Reviews from customers like you.
Fantastic bed cover!!!
Its the same exact material that the beds are made out of & its super comfortable!!! I used another bed cover for a few months and there's no comparison to the Muse Protector!!!
Definitely keeps me cool at night!
I am a hot sleeper and was searching for the best cooling mattress pad. I am so happy I found the Muse Protector. I've been using it for one week and I absolutely notice a difference. I fall asleep more quickly and stay asleep in the middle of the night because I am not tossing and turning from being overheated.
Beautiful protection.
We got this to protect our new Muse mattress and it is an elegant addition. Its thermal fabric is cool to the touch and compliments the style of the mattress perfectly. Thank you Muse for a perfect combination.
Perfect!
Used to wake up due to perspiration. This protector is so breathable, it doesn't trap heat. I have no more problems falling asleep and no longer wake up soaked. Buy this you won't regret it!
Love this product!
Decided to upgrade from the cheap, noisy mattress protector that came with my bed. The stitching on this one is beautiful. Makes me feel like I upgraded my mattress too.
Five stars!
My pets sleep in the bed with me, so I wanted to buy this to put on top of my new Muse mattress. We're all sleeping like babies on this protector (and bed!).
Best bang for the buck!
fter looking at several differently priced mattress protectors...I landed on this one. The one we replaced trapped heat. Although this one is a little expensive it's worth the money - very high quality and well made. It doesn't take away from the feel of your mattress, but does add a nice cooling feature.