The Muse Pillow
Cooling, dual-layer memory foam pillows with a choice of  three lofts. These luxurious pillows can support every sleeping position for a restful sleep, night after night.  Each pillow's removable cover is made from our Diamond Breeze fabric.  This innovative material absorbs the room's ambient temperature, providing a surface that is cool to the touch and stays cool all night long. 
Muse stands behind everything we make 100% and we are committed to providing you with premium products to help improve the quality of your life. If for any reason you are not completely satisfied with your Muse Mattress, Topper or Pillow, we offer a full refund within 120 days of purchase.* Please visit our returns page for more information
Our goal is to get you sleeping better as soon as possible. All Muse Mattress Topper and Pillow purchases receive fast and free shipping, coast to coast. Delivery times vary based on the product ordered. Most products are delivered within 3 business days. 
Orders must be placed before 2pm EST to ship same day.  Orders placed after 2p EST will ship the following day.
Authenticity and a relentless commitment to a quality, American-made product are the foundation of our company. This is why each Muse comes with a full 3-year warranty. To view the full warranty and register your purchase, please 
click here
.
The pillow designed for all sleep styles.
Meet the Muse Pillow
Designed to provide the perfect blend of cooling, comfort & support in 3 different lofts to fit sleepers of all shapes, sizes & positions. The foam inside each pillow delivers the perfect amount of support while comfortably cradling your head & shoulders.
3 different loft supports to fit sleepers of all shapes, sizes + positions

Our zip-off cover makes cleaning + maintenance super easy

Knitted with phase changing yarn, this cover is (seriously) cool

Moisture wicking fabric to keep you dry throughout the night
A good pillow could make a world of difference.
If you're regularly waking up with neck & back pain, don't just assume that you need a new mattress. A good pillow could be the actual (and much more affordable) answer to your problems. A nice quality pillow works to support the spine, which is naturally curved, by ensuring proper alignment.
One size doesn't fit all.
Finding the Perfect Fit
The innovative fabrics and cooling technology in our mattresses helped us create one of the most comfortable memory foam pillows on the market.  With the understanding that everyone has a unique sleep style, we required our pillows be constructed with three different loft options.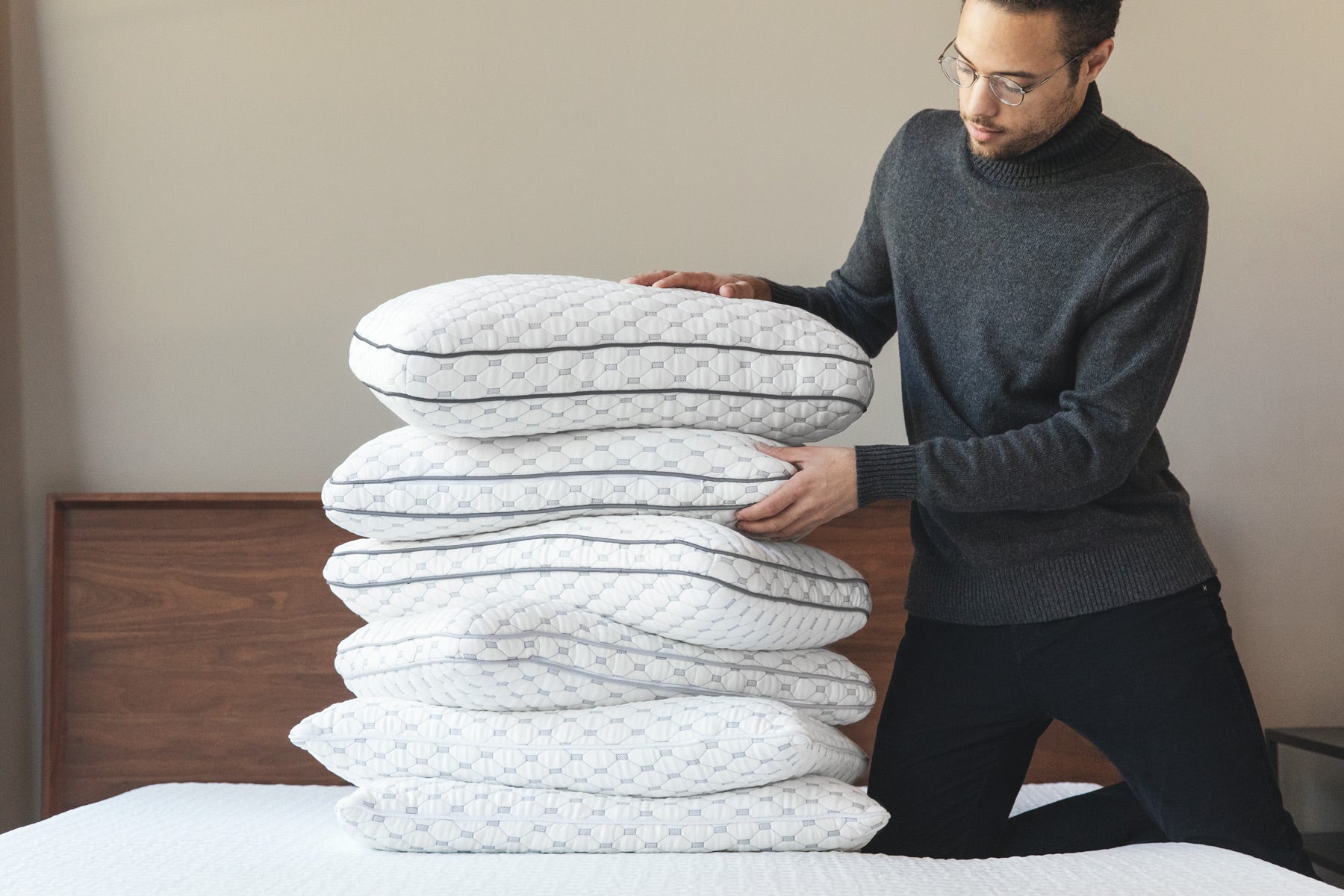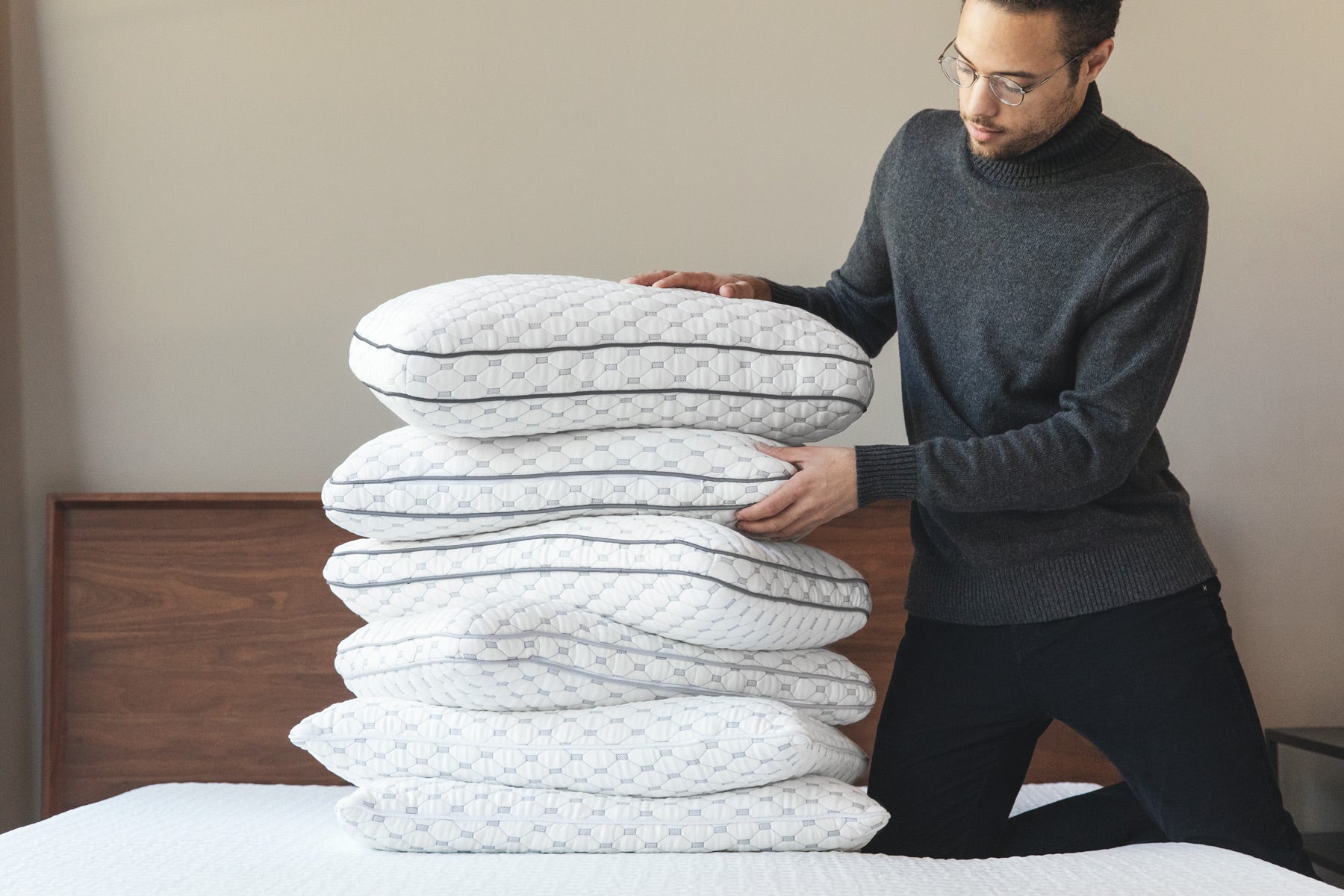 Choosing the right loft support for your body type and sleep preferences goes a long way towards a great night of rest.
The Low loft is 5" of high-quality memory foam designed to deliver the most comfort for stomach sleepers that prefer a flat sleeping position with the head raised slightly. The Low loft pillow has been a favorite of our customers that slide one arm under the pillow while they sleep.

The Medium loft is 6" of high-quality memory foam designed to deliver the most comfort for back and side sleepers. This loft provides more support for the neck and spine, allowing you to get more restful sleep. If you switch between sleeping on your side and back throughout the night, this loft is a good match.

The High loft is 7" of high-quality memory foam designed to deliver the most comfort for side sleepers. This loft comfortable fills the area between your head and shoulders, giving you the support you need. This is a popular choice for sleepers that require more support, especially people with broad shoulders.
The cool side of the pillow. Always.
our cooling fabric
Our Muse fabric is woven into our signature pattern with the world's coolest yarn. Literally. You'll notice just how cool our fabric is, as soon as you take your pillow out of the box. It's knitted using innovative, phase-changing material that actively absorbs and distributes the ambient temperature in the room. Trust us, we mean it when we say you'll always be on the cool side of the pillow. 
The perfect cover.
Great from the inside out
The Muse pillow is equipped with a removable, washable & cooling cover. Did you know a pillow is 33% heavier after 2 years if you can't wash it? Yikes! So we made sure to make a cover that is super durable & easy to clean. Our expert craftsmanship & a heavy duty-zipper allows the cover to stand up to the least friendly washing machine in your neighborhood! Just simply zip off & toss it in the wash.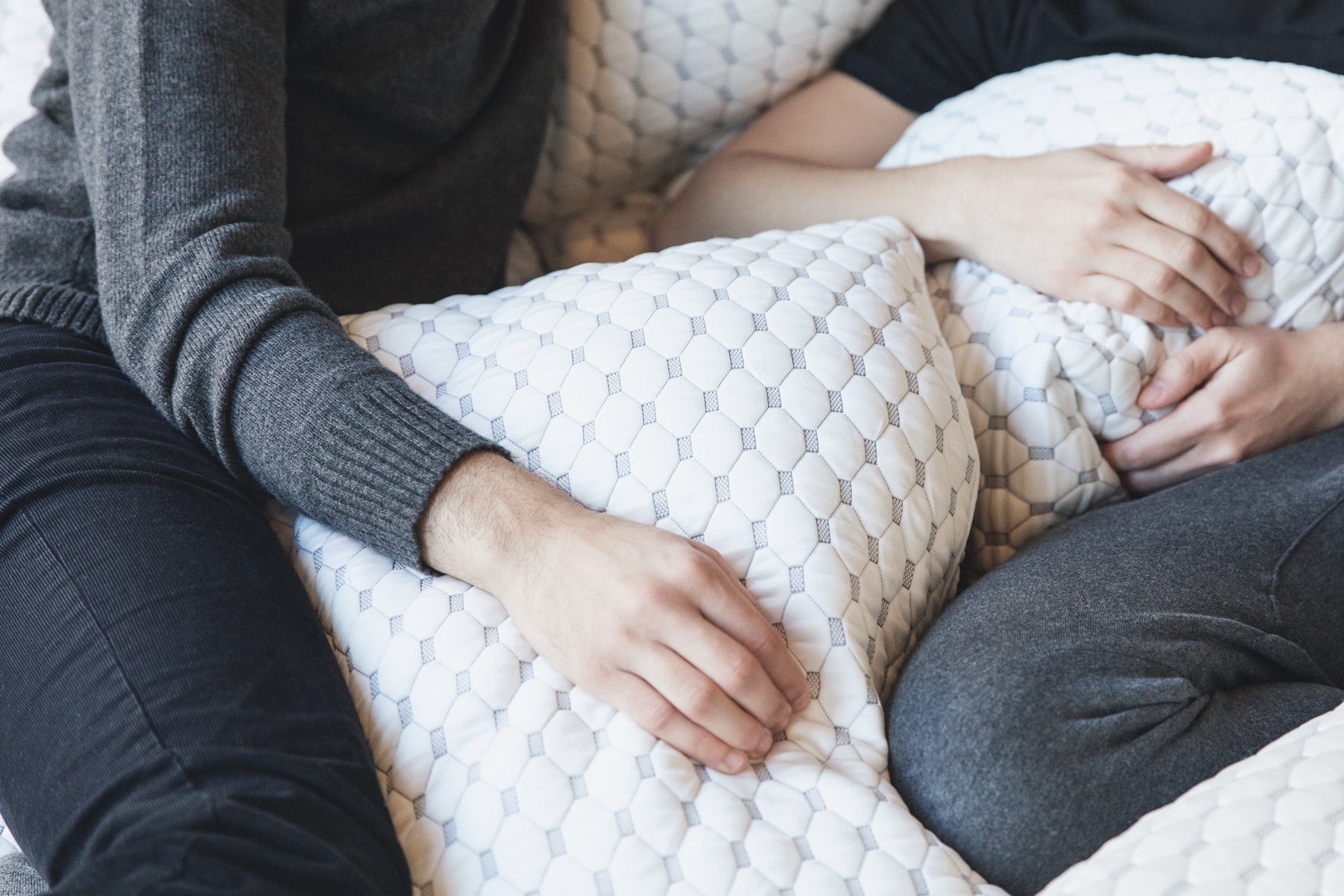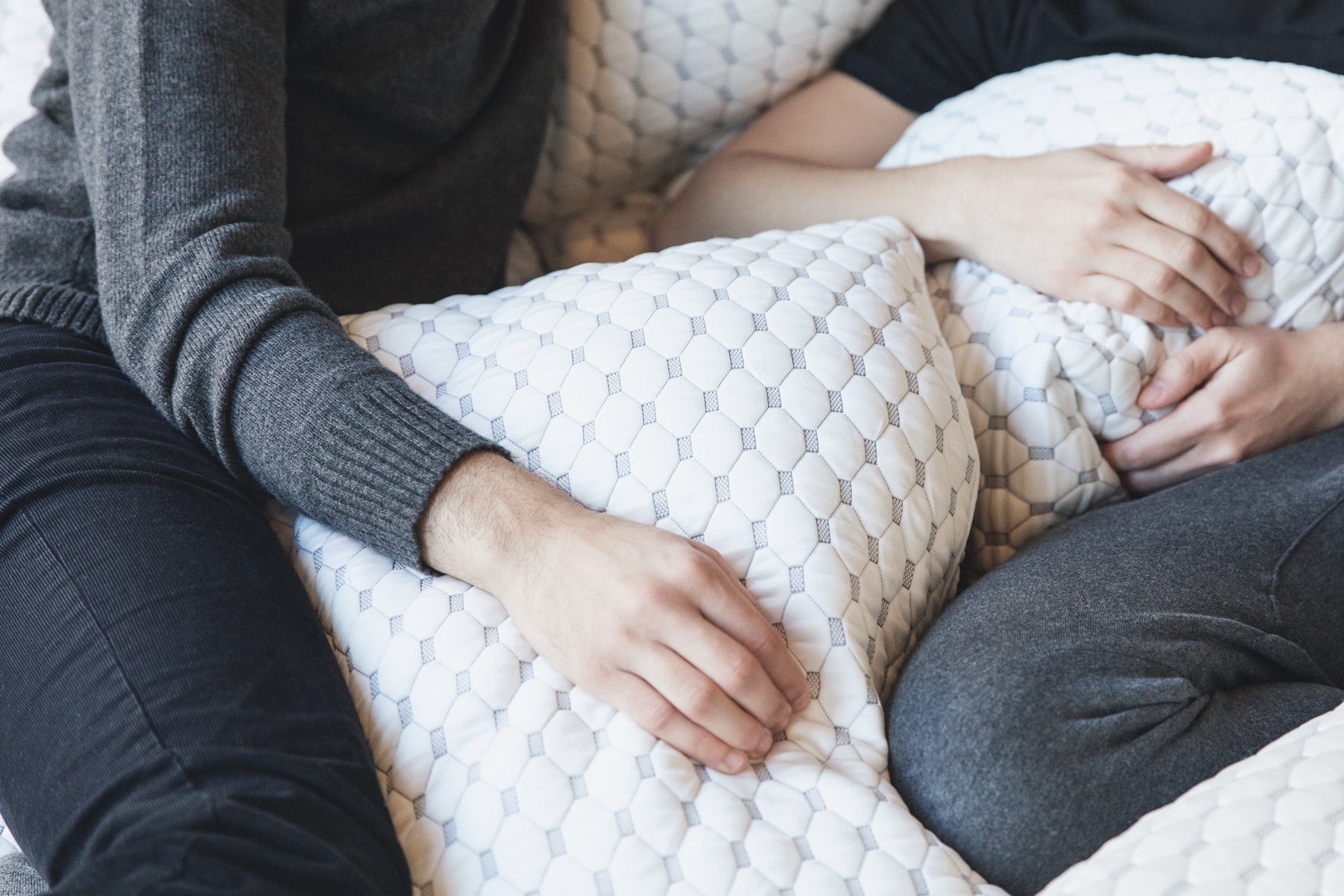 The recipe for great sleep.
Our removable cover is cool to the touch, keeping your head and neck at the ideal temperature for deep sleep.

A blend of high-quality shredded foam and hollow fibers lines each pillow to create a responsive, breathable surface.

A layer of high-density molded memory foam provides cushy support that conforms seamlessly to every body movement.