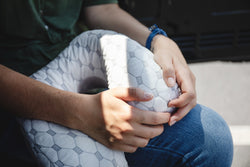 The Muse Travel Pillow
Delivered in 5 - 7 Business Days
A durable travel companion that creates a more restful sleep experience no matter where you are.  Made from the same phase changing material as the Muse mattress, the travel pillow cover is cool to the touch and designed to be comfortable in any setting.
Our fabric absorbs ambient temperature, keeping your neck comfy and cool.

For easy care, our pillow features a removable, machine washable cover.

Carry less by hooking it to your luggage with an adjustable secure fit clasp. 
Go anywhere, sleep like you never left home.
SUPPORTIVE, MOLDED MEMORY FOAM
We all understand the power and comfortability of memory foam for our beds at home, but now you can experience this level of comfort on the road with the supportive, molded memory foam used in the making of our travel pillow.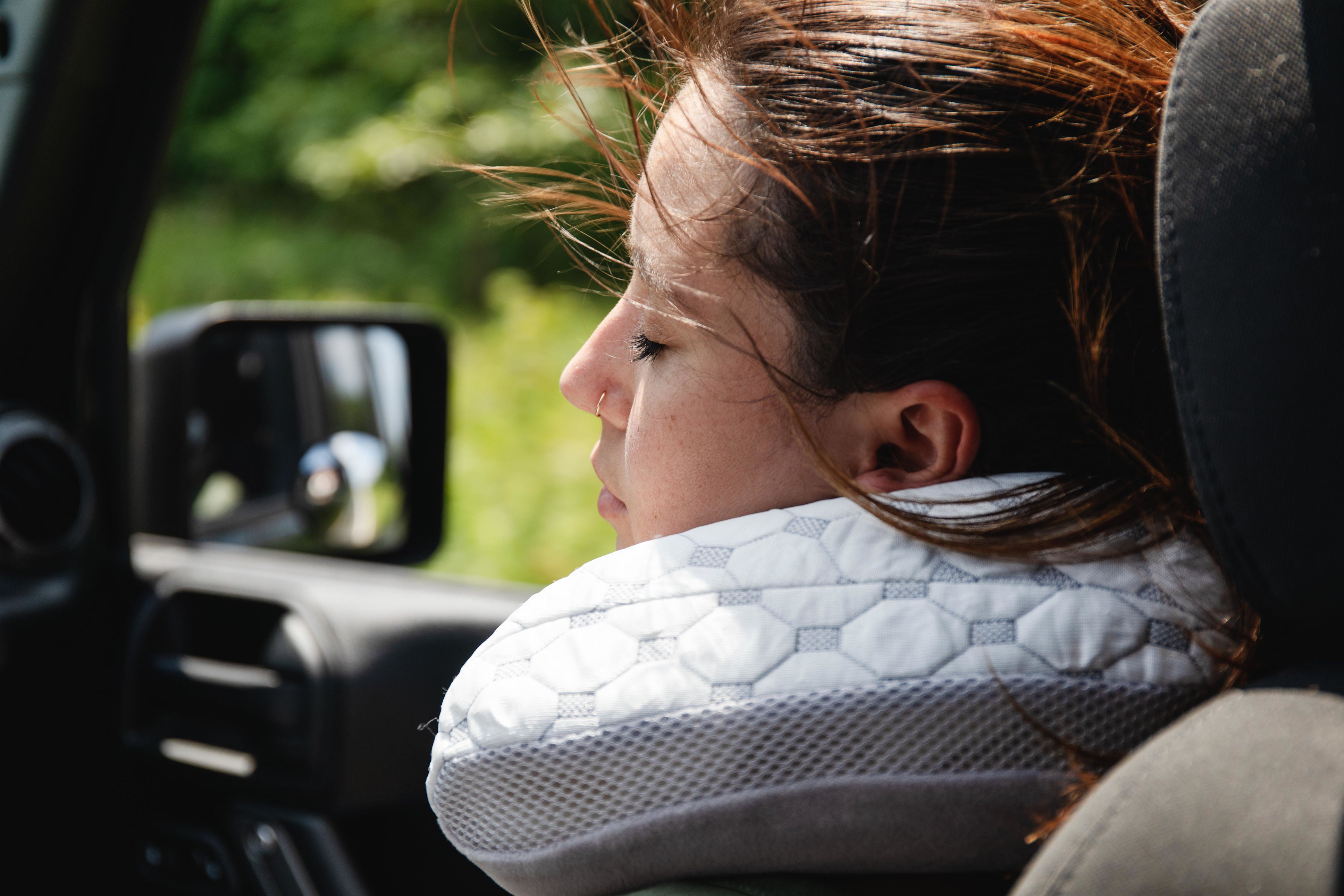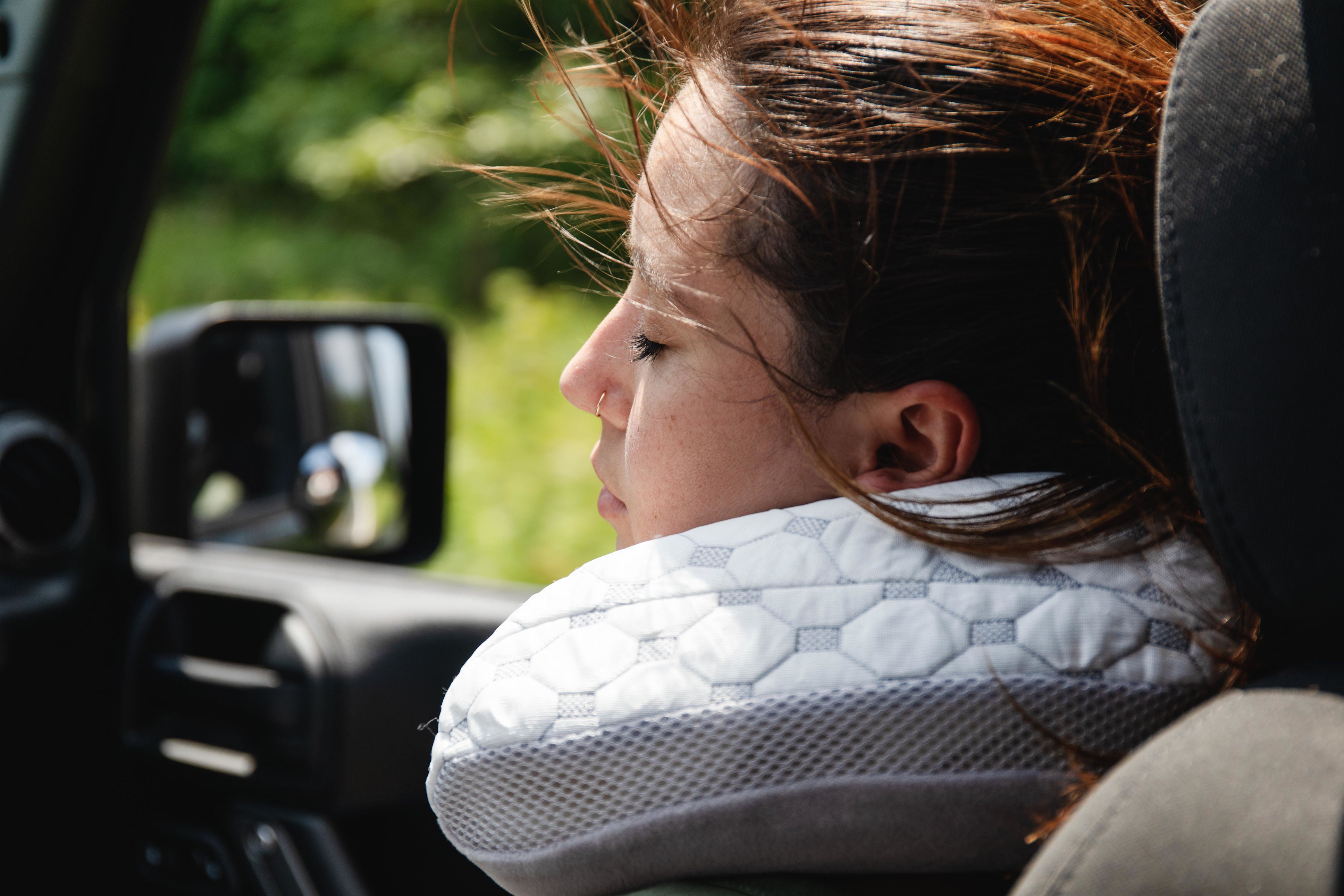 Be prepared for any environment.
COOLING FABRIC
The environment you're traveling in isn't always within your control, and sleeping in a warm car or plane isn't ideal for great sleep. We utilized fabric with cooling technology to make sure that you stay comfortably cool while you rest!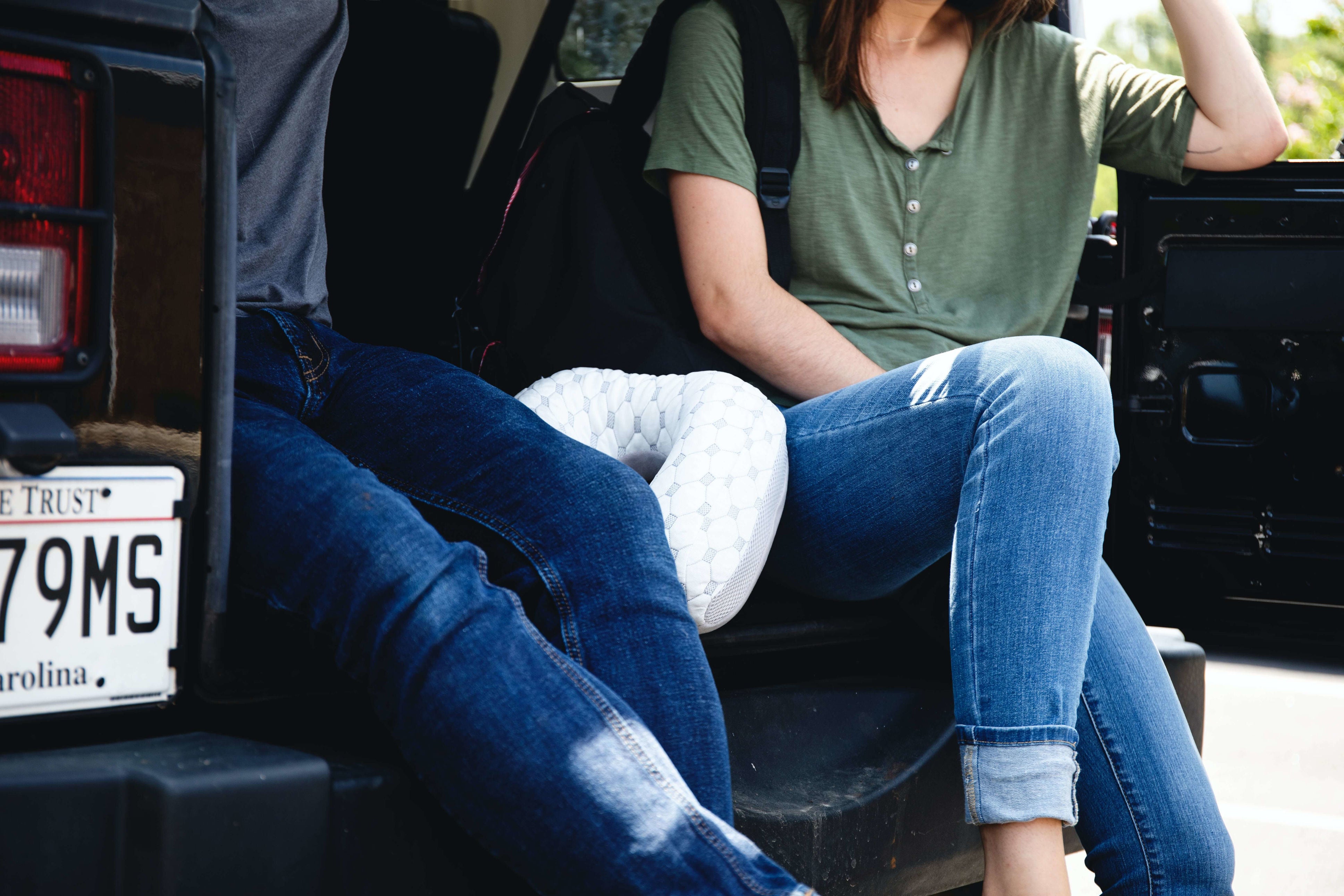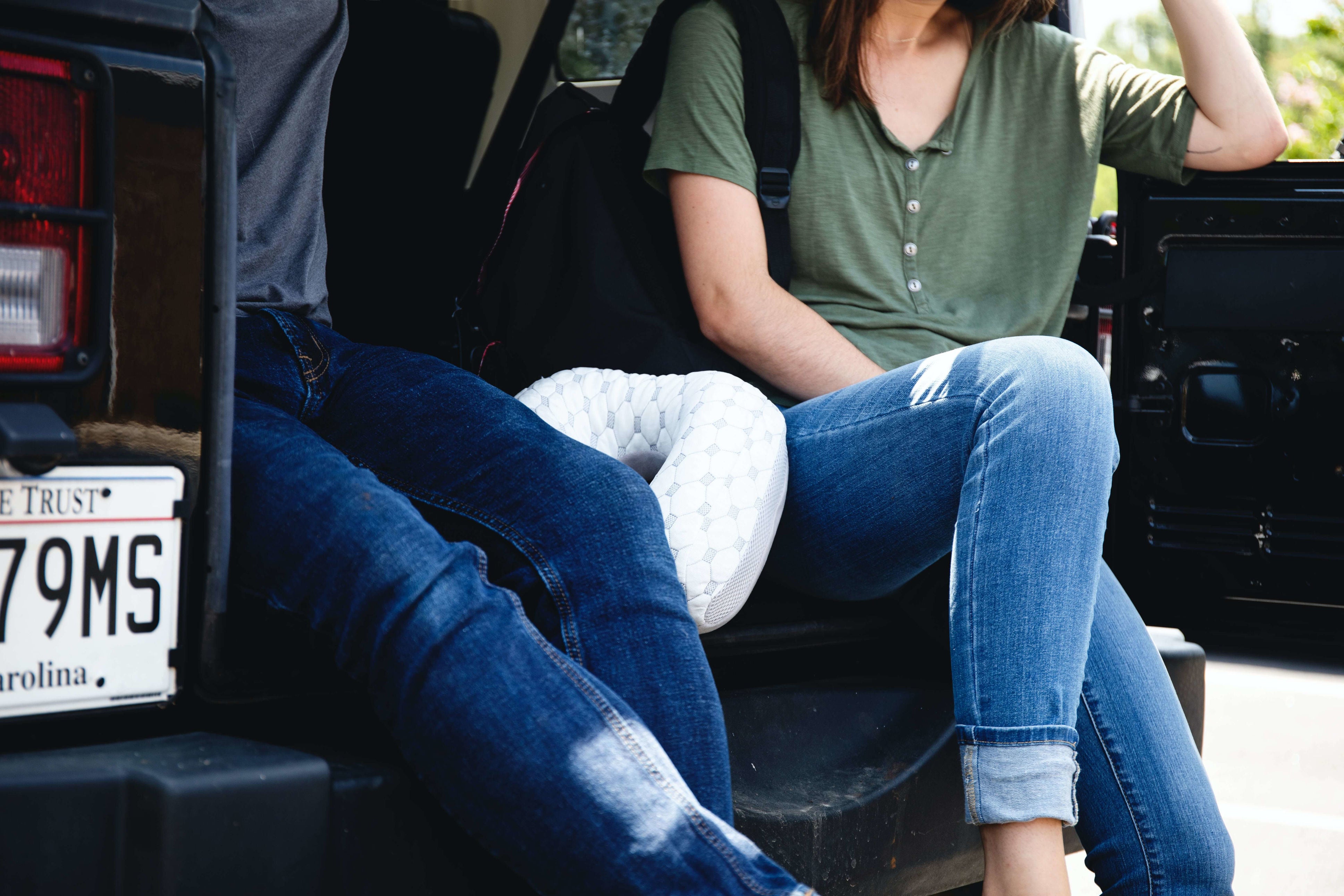 Don't worry about keeping it clean.
Your pillow will travel the world (or the country or state) with you and we don't want you to have to worry about keeping it pristine. Remove the cover and machine wash so that your pillow will be fresh and ready for the next adventure!
One less thing to keep up with.
ADJUSTABLE, SECURE-FIT CLASP
Keep your pillow hooked to your luggage with the adjustable, secure-fit clasp. One less thing to keep up with while traveling!
Trust your purchase.
3 YEAR WARRANTY
Some travel pillows are created with a lifespan- used frequently but then thrown away after a few months or trips. Not the Muse travel pillow! We created a high quality product that's built to withstand the late-night red eye flights, long lay-overs, camping trips and beyond.