The Muse Mattress Topper
The Muse mattress topper is an excellent, budget-friendly solution for adding comfort & support to your current mattress.
Every Muse topper includes a 3-inch layer of memory foam that immediately delivers new life to your bed. The durable foam follows the shape of your body to offer pressure relief & personalized support to alleviate back, neck, & hip pain.  The foam's formulation maximizes airflow to keep you cool and minimize tossing & turning.
Every Muse topper comes with a removable, washable cover fitted with anti-slip beads.  This feature creates a hygienic & refined-looking sleep surface, that provides the deepest sleep possible by staying in place.
3 inches of premium memory foam
Breathable, washable cover
Slip-resistant surface
Muse stands behind everything we make 100% and we are committed to providing you with premium products to help improve the quality of your life. If for any reason you are not completely satisfied with your Muse Mattress, Topper or Pillow, we offer a full refund within 120 days of purchase.* Please visit our returns page for more information
Our goal is to get you sleeping better as soon as possible. All Muse Mattress Topper and Pillow purchases receive fast and free shipping, coast to coast. Delivery times vary based on the product ordered. Most products are delivered within 3 business days. 
Orders must be placed before 2pm EST to ship same day.  Orders placed after 2p EST will ship the following day.
Authenticity and a relentless commitment to a quality, American-made product are the foundation of our company.  This is why each Muse Topper comes with a full 5-year warranty. To view the full warranty and register your purchase, please 
click here
.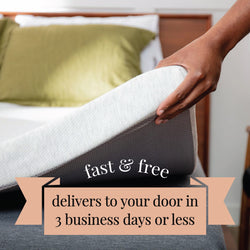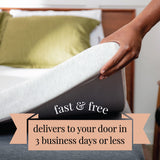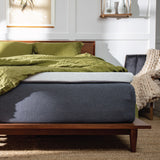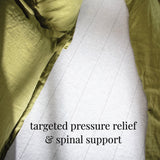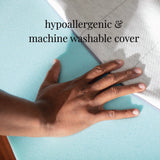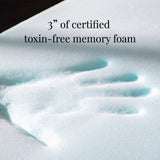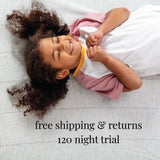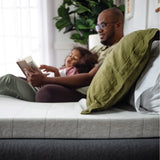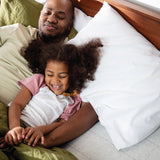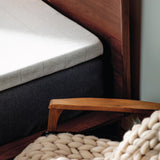 a supportive feel
firmness: What to Expect
The Muse topper has a medium level of firmness that is great for all sleep positions. It offers enough support for those with larger frames but is not too firm for a smaller person. The premium memory foam has the density necessary to improve a sagging or uncomfortably soft mattress, promoting spinal alignment and reducing discomfort.
Designed by Experts Who believe in the power of good sleep.
CHARLOTTE, NORTH CAROLINA
Support that improves spinal alignment & reduces discomfort.

Superior foam cradles your body delivering pressure point relief.

Hypoallergenic, moisture wicking layer Improves hygiene & protects your mattress.

Made from the highest quality Certi-PUR US certified foams.
Spinal alignment & support.
Your back will thank you
The spine is the support structure for your body. Misalignment may be causing pain today or lead to problems down the road. The Muse memory foam mattress topper is designed to provide spinal alignment and support by cradling your body's contours and positioning you into a correct natural posture. Discover unparalleled support for your head, neck, shoulders & hips.
extra protection.
don't worry about accidents
The Muse memory foam mattress topper is a protective barrier, that acts as a shield between you and your mattress. The cover's hypoallergenic properties repel dust mites, allergens, and spills, ensuring your mattress stays fresh and hygienic, night after night.
Benefits of a Muse Topper
Make a Confident DEcision
More restorative, undisturbed sleep or your money back.

Quality made to last and covered by a 10 year warranty.

We've got your back, even if this topper isn't the perfect fit.

Local experts to answer questions & resolve issues.

Hundreds of helpful reviews from satisfied customers
targeted pressure relief.
Sleep Tech
Say goodnight to disruptive tossing and turning caused by pressure points. This mattress topper boasts innovative pressure-relief technology that intuitively adapts to your body's unique needs. It targets and disperses pressure evenly, cradling your body with gentle support.
Soft, Clean, & Stylish.
judge it by it's cover
Crafted to perfection, this topper features an ultra-plush moisture-wicking cover with a soft and cozy, jersey-like knit fabric. This material is durable and machine washable so you can sleep in an ultra clean bed, night after night.
More Sleep, Less Money.
A budget-friendly alternative
Upgrade your sleep experience without breaking the bank. This topper offers an affordable solution to enhance your sleep quality. Experience the luxury of a high-end mattress upgrade at a fraction of the cost. Elevate your sleep game and enjoy the benefits of superior comfort, support, and hygiene without straining your finances.
A Little Help With Homework